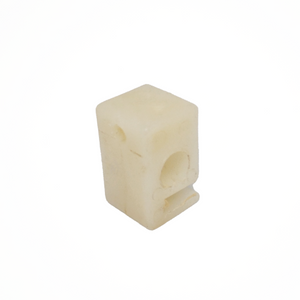 If you are under warranty, please submit a support case at support.futurepump.com
This yoke guide is placed above the yoke to hold it in position against the pump post. It helps to guide the transverse movement of the yoke.
If something is misaligned within the pump, the yoke guide can snap and will need replacing.
Details:
Material: HDPE

Dimensions: 20 x 36 x 22mm